The Mawji Centre for New Venture and Student Entrepreneurship is located on the third floor of the beautiful CAT building at the Northern Alberta Institute Of Technology (NAIT). They hold events like pitch competitions, info sessions, and networking events. And their entrepreneurs in residence are available for student's to book one on one meetings with. They can also provide students valuable connections with other entrepreneurs in and around the city.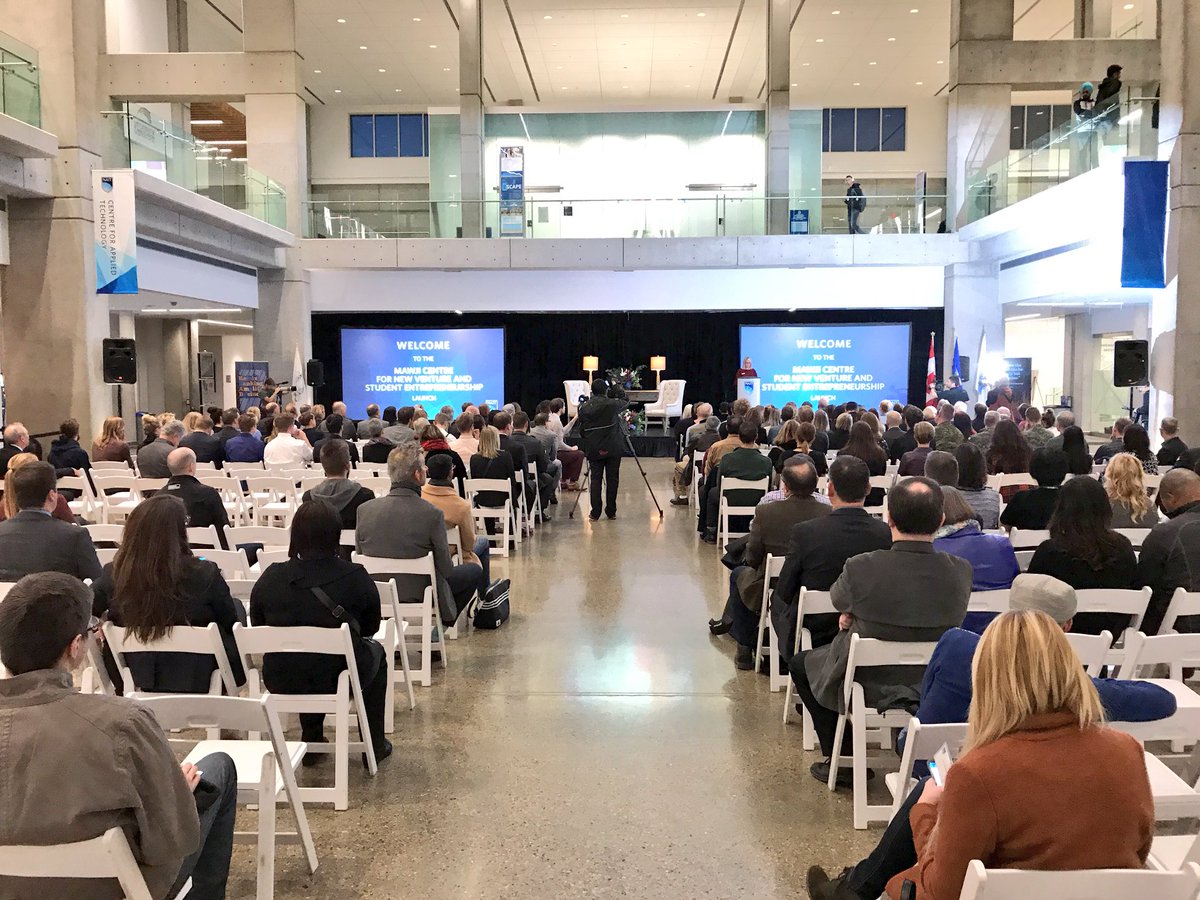 While all that sounds great, I didn't realize *how great* the Mawji Centre would really be until I actually booked a meeting with Cecile (who runs things around the Mawji Centre). I explained the plan for Agriolabs and showed her a model of the prototype Micro I had 3D printed.

That meeting was probably the most pivotal point in the whole journey so far. She opened up doors and opportunities, some of which I really didn't realize the value of until I actually took advantage of them.
Within the next few months, we had been connected with entrepreneurs and business owners in and outside of NAIT Campus, invited to events where I could meet the mover and shakers of the city, and other entrepreneurial education events.
Ashif Mawji and family donate $1 million to NAIT - techlifetoday
I was invited to a lunch where I was given 60 seconds to pitch Agriolabs, which was a daunting task, to be honest, but I must have done something right since I caught the attention of Kelso Brennan, who is a well known serial entrepreneur here in Edmonton.

Next thing you know, I'm up on stage at Ernest's (NAIT's very own fine dining experience), pitching Agriolabs to a room of high-value individuals for the Student Pitch Competition. I had never pitched anything to an audience that large before, but once again, the Mawji Center, as the ultimate supportive resource they are, provided me with my own one-on-one pitch coach. And because of that support, I was able to take home second place that night, and a $2500 check showed up in my mailbox a few weeks later.


The Mawji Centre is also (with the help of Alberta Innovates) sponsoring us to attend multiple high-value events down in Calgary this summer by covering our travel expenses.
They also host the Innovation Challenge at NAIT, a challenge where students from all courses and streams are called in to think up innovative ideas to solve real-world problems and receive real-world rewards for their ingenuity.

Funding, connections, and opportunities aside, the Mawji center is most importantly, a massive encouraging and supportive force. Every time I speak with Cecile, I get the overwhelming feeling that I can achieve anything.

Nothing keeps me going like knowing that there's a bunch of people out there that believe in you, and the Mawji center makes it feel like the entire community believes in you.
Thanks Mawji Centre and all those who make it possible.